JewHeart ❤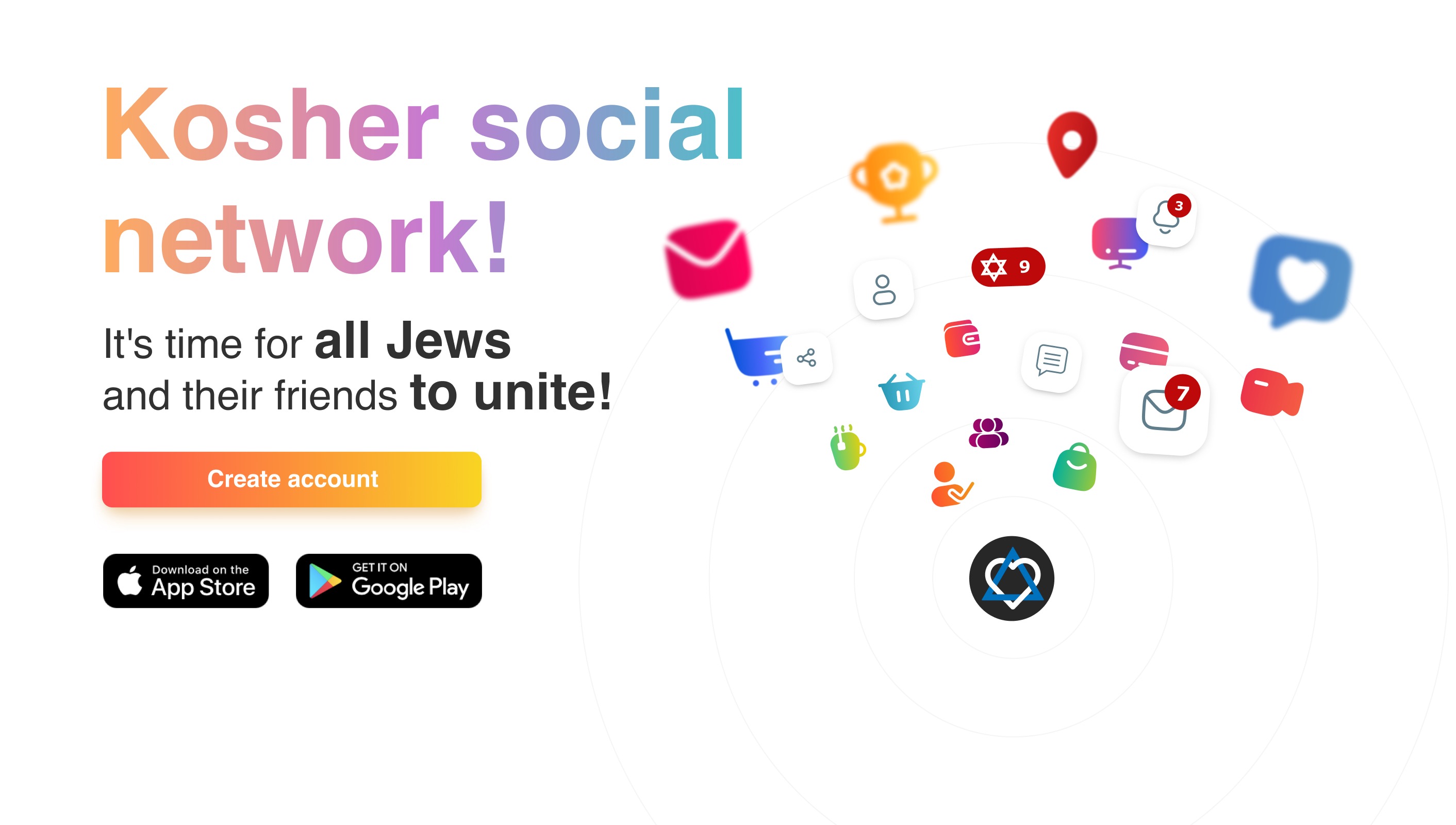 Kosher social network, developed by a unique Team. JewHeart is a special one of a kind social network in the world! With the stormy antisemitic «wind» that blows these days in our world, it is time for the Jewish people and all those close to Israel and Judaism to have a safe and clean Social Network. Our system allows each user to filter content in a social network according to their values and browsing preferences and manage their profile in a safe way that suits their religious values and every kind of need. Hence we have developed by ourselves an intelligent system of custom filters for each user of JewHeart. And more importantly, in general, the system is free from antisemitic references and offensive content. We wrote a brand new code, and we developed an elaborate new platform from scratch, a user-friendly Kosher Jewish social network adapted to Judaism. Of course, we included applications adapted to Android and iPhone and accustomed to Jewish religious people's needs, who use Kosher internet.
The features of our network are in the following highlights:
Information Security (our network is more secure than any existing network today online);
Speed (our network gets the highest scores in the Lighthouse test);
We have installed in our network a Content Filtering System (a set of filters that allow each user to browse according to their religion and values);
Smart translation (the system translates simultaneous online chat posts and any other content);
Donation Routing System from non-profit organisations and personal crowdfunding user's projects;
We have developed our Currency system, i.e. our Autonomous Currency System that allows each user to collect money to help Jewish charitable causes or shopping within the system. Both our code and other unique features make unique our social network. There is no social network equivalent in the world.