Developed social network -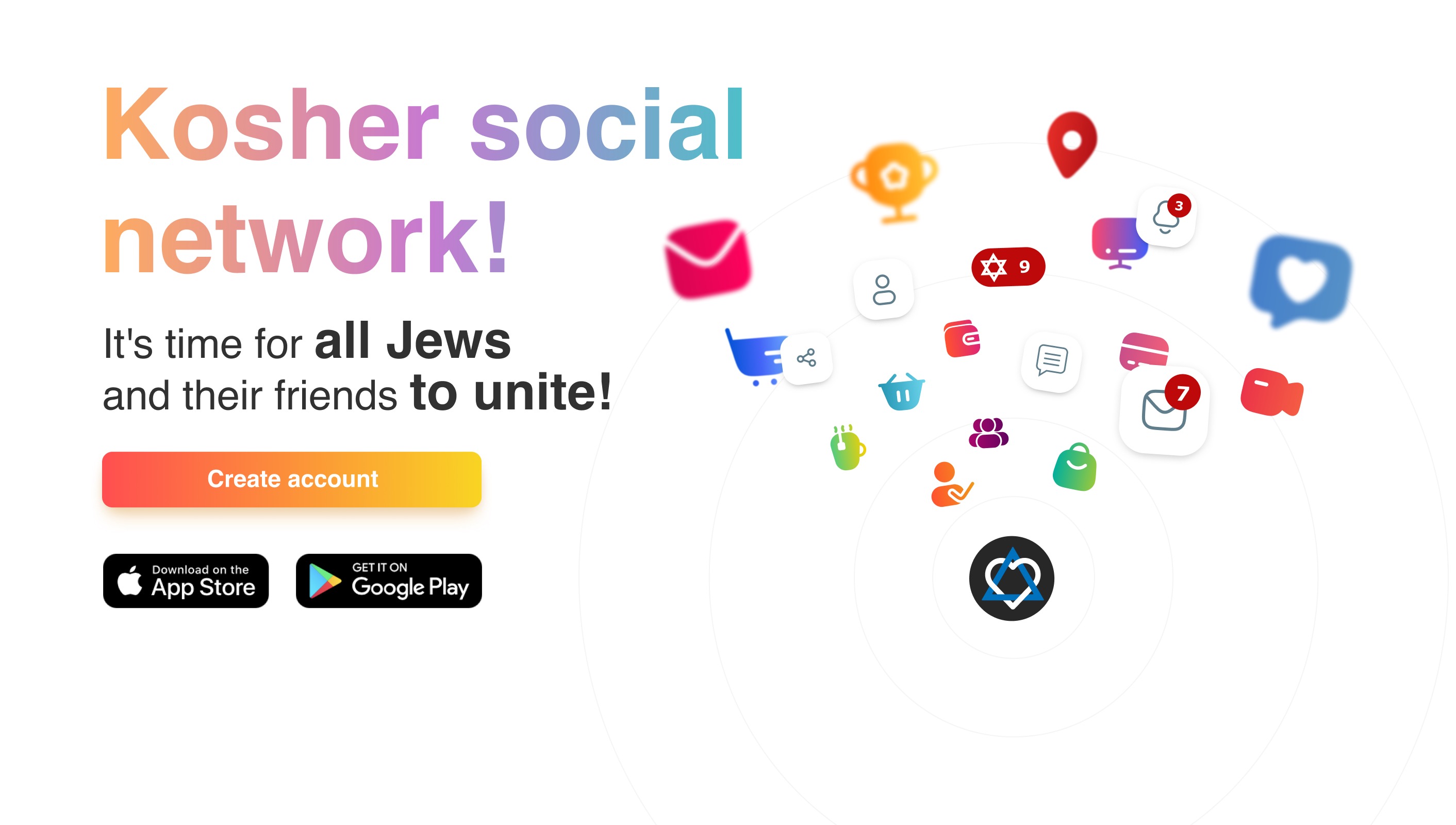 Developed social network -
The network we have developed is called - Jewish heart / JewHeart
Jewish network developed and training is online https://jewheart.com
Allows any user to filter according to his personal values browsing preferences and manage its own user safely exactly suited to his needs and values - we developed our own smart system of filters / filters customized to any user.
We have developed our own from scratch (we wrote ourselves a new code) sophisticated new platform - user friendly social network tailored to each destination and religion (you can easily adapt our platform to any religion or ideology or any group with specific needs). The existing network network activity, including custom apps for Android and iPhone, and adapted to the needs of users with Jewish religious orientation and operates a kosher Jewish network.
Our network has been developed Highlights:
- Data Security (our network more secure than the existing network line)
- Speed (our network receives higher scores in Lighthouse test),
- standardize our network, content filtering system (an array of filters that allow any user to browse according to its values)
- Translation Smart (system translates simultaneous online chats posts and other content)
- Donations from visitors routing system organizations,
- We have developed its own currency to currency autonomic system / allows any user to use it to gain money or donations in shopping
- and features other systems do not own written code that has no parallel analog world!
The proposed cooperation - is sharing Data Base of warm Jews all over the world - and your organization permission to work and contact them for any purpose of your association within our network and sponsors.